Downtown entrepreneurs AJ Jetwani, owner Tandoor & Tap and Michael Blackmon, owner Vino 1910,  are collaborating with Downtown Statesboro to host the 2nd annual BoroFest in downtown Statesboro on Saturday June 3rd from 3 p.m.-9 p.m. on East Vine Street.
"BoroFest is a celebration of small businesses in downtown Statesboro. I believe it's a great way to start off the summer and shop local", said Delores Groomes Dickey, COO Brinson, Williams, and Groomes Insurance and Chairwoman of the Downtown Statesboro Development Authority.
 This event is sure to provide a day of fun for anyone. For children, there will be a kids center where they can color and play. For the adults, a beer relay from Tandoor & Tap to Eagle Creek Brewing Co. and back. Registration for the relay will be available on-site.
With over 60 different vendors present there will be lots of shopping, eating and fun to be had. Attendees can purchase beer, wine and cocktails to enjoy throughout the event from local downtown restaurants. Each vendor will have something fun set up for attendees to do at their tent. There will also be a classic car show. Live music will be behind Tandor & Tap and on East Vine Street from Dan Larkin and Friends and Hip-Oh. Party Harbor will have bouncy houses in the Synovus parking lot.                                                        
BoroFest is made possible by the support of local vendors and sponsors,  Bulloch Solutions, Brinson, Williams, and Groomes Insurance, Pioneer Design and Marketing, Statesboro Urgent Care, Savannah/Hilton Head International Airport, Opulence Vacation Rentals, Downtown Statesboro Development Authority, Tandoor & Tap and Vino 1910.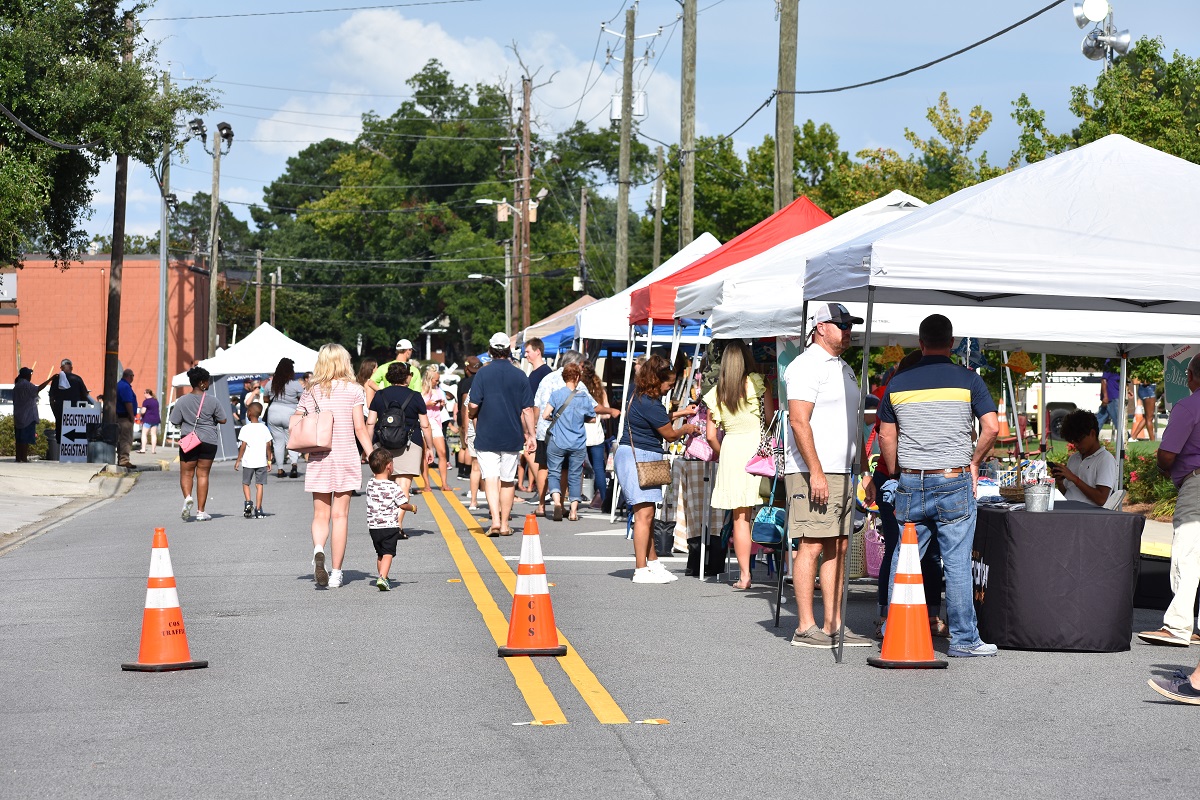 For additional information contact the Downtown Statesboro Development Authority at mainstreet@statesborodowntown.com and make sure to visit the BoroFest Facebook and Instagram page for live updates on the event.