Young Life Statesboro is hosting its 3rd Annual Sporting Clay Tournament, Saturday, April 29th at Bay Gall Sporting Clays with registration beginning at 8:15 am. Bay Gall Sporting Clays is located at 6808 Rocky Ford Road in Garfield, Georgia. Proceeds from the event support the local ministry that has served Bulloch County teens for the past fifteen years at Bulloch Academy, Southeast Bulloch High School and Statesboro High School, with plans for future expansion to Portal High School. Young Life also has an active College Ministry at Georgia Southern University. The goal is to raise $50,000 of the $175,000 yearly operating budget.
The Tournament format includes four person teams on a 100-shot course. A series of awards will be presented to the top teams in multiple flights. There will also be a flurry/wobble trap side game to win tickets for raffle prizes. Lunch will be provided for all participants.
The cost to enter is $125 per shooter or $500 per team. You can form your own team or tournament organizers will add you to a team. Young Life is seeking partners in the community to help sponsor the event to increase the opportunity for ministry in local schools. Sponsorship opportunities range from Stand Sponsor at $250 to Corporate Cup for $1500, Banner Sponsor
for $5000 to Title Sponsor at $10,000. "The sponsorship packages are very favorable, and companies should check them out," according to Trey Walker, YL Area Director.
"Last year's second Annual Young Life Sporting Clay Tournament was great fun to participate in," said Dwayne Conner, Statesboro Appliance Center owner and sporting clays enthusiast. Dr.
James Carr, Committee Chair, adds, "There was a great field of clay shooters of all experience levels. The fellowship was the focus, and the true 'winner' was Young Life, which is a ministry where college leaders enter into the lives of teenagers through friendship to share the message of Jesus Christ. It's a privilege to go shoot, have fun and help YL continue this important mission."
Walker adds, "We hope everyone who enjoys shooting clays will come out and participate. We have great auction items donated, so there are a lot of reasons to get involved. Come by yourself or gather a team, get on board as a sponsor or just come to watch. We promise a day of fun for everyone!"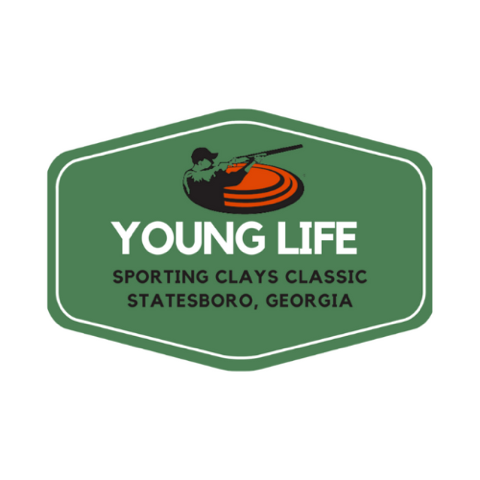 To register visit https://ga173.younglife.team/boroclays23 or scan the QR code below: