Planning Resources
Our team at the Convention and Visitors Bureau is here to help you with whatever you may need for your event. Coordinating with vendors and venues has never been easier!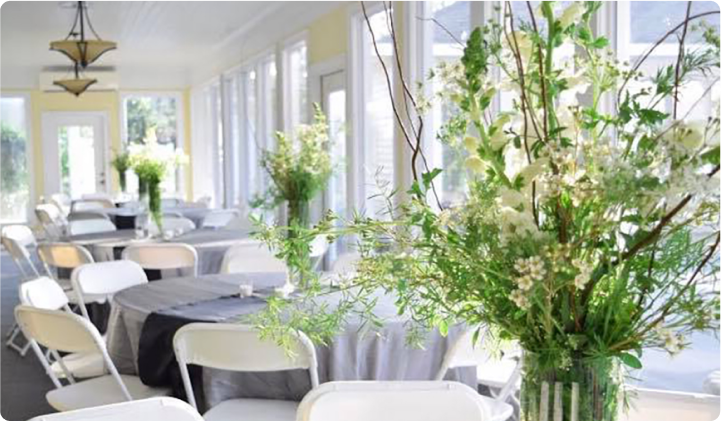 Planning Services
Convention Services
We're ready to assist you with your convention and event planning. We can provide you with the following assistance when your group is staying at local hotels.
Pre-Convention Planning
Our staff offers a variety complementary convention planning services.
We can provide information on facilities, attractions, and support to help increase your attendance.
We will prepare and submit formal bid proposals, make presentations to site-selection teams, host site inspections and FAM Tours.
We can handle date and space availability research as well as coordinating hotel bids.
Transportation Services
Getting around Statesboro is easy, but it's okay to leave the driving to someone else when you want to enjoy a night out. We have taxi and DD services that have you covered. Need conference transportation or a limousine for a special event? We can handle that, too! Click below for more information.
Health & Wellness Services
Need to relax in Statesboro? Enjoy a rejuvenating spa day or find your zen at a local yoga studio. Want to break a sweat? We've got state of the art gyms with professional trainers who can help you enjoy the amazing food here, guilt free! Forgot your meds at home? We have nearly twenty pharmacies happy to take care of your prescription needs and urgent care options for unexpected medical issues. Click below for more information.
Need help?
Need help to plan your event?
Let the Convention and Visitors Bureau help you plan an unforgettable event. For more information, please contact Becky Davis at 912-489-1869 today. We offer complimentary meeting planning services and are happy to sit down with you one-on-one to plan the perfect event.
Statesboro Farmers Market
You'll find the most delicious and fresh food available at the Statesboro Main Street Farmers Market! Produce, meat, cheese, and eggs are brought to you straight from local family farms. While you're here, browse unique, handcrafted items while enjoying fresh coffee or homemade lemonade and live music. Family fun for everyone!
Follow the Farmers Market on Social:
Statesboro life
City & County Information
Living well is truly affordable in Statesboro. We have a variety of real estate options, from the charming and historic to the newly constructed. For up-to-date information on city and county statistics (cost of living, taxes, etc) see the resources below.
Weather
A great climate for all
Others complain about the weather. We did something about it - moved to Statesboro.

212 sunny days per year
Statesboro is comfortably warm most months of the year.

Average Rainfalls
Average rainfall ranges from 2.35 inches in November to 5.57 inches in August.

Winter Temps
January low temperatures dip to only about 40°F and highs peak at 60°F. Snow is rare.

Summer Temps
In June, July, and August, high temperatures hover in the low 90 degrees.